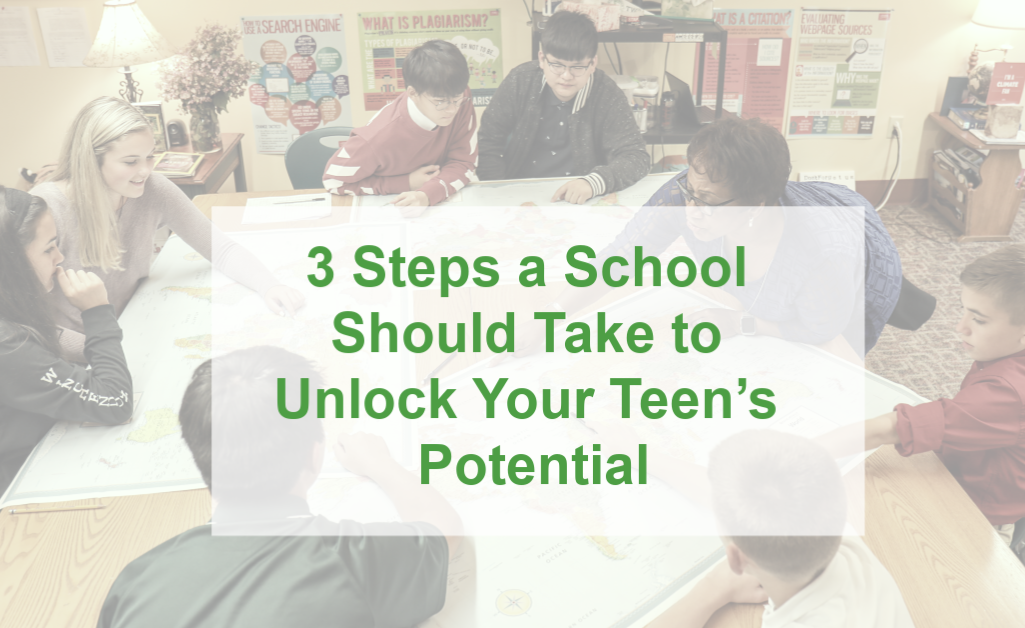 Smaller is better.
Say goodbye to crowded classrooms. With small classes, teachers can move away from lectures and work individually with each student, vary classroom activities and approaches, and tailor curriculum to promote engagement and maximize academic progress.
Comments at the end of the semester come too late.
Daily written feedback allows students to make small adjustments that lead to big results. Research demonstrates that
real time
feedback helps students to be more proactive in their own learning and create strategies for success. It's simple – when students are taught how to improve, they do.
Personalization needs to be more than a buzzword.

Teens have interests, but without opportunities to pursue them, interests wither. True personalization requires flexible academic programs that emphasize fieldwork, research, and experimentation in a resource rich environment. By encouraging students to pursue focused studies beyond the classroom, we stimulate intellectual curiosity, encourage choice, and make learning fun.